Before I married David, I had no idea who or what Notre Dame was other than an awesome cathedral in Paris.  Now, almost 30 years later, Notre Dame (the university) has become the bane of my existence from the beginning of football season to the day of the National Championship Game.  This year, as in every year for the past 29 years, David made the proclamation, "This is the year Notre Dame drives to the National Championship!"  This year, as in every year for the past 29 years, I uttered the requisite "that's nice dear," gave him a metaphorical pat on the head and wished with all my heart that this would be the year that he was right.
On a glorious Saturday, Notre Dame dominated against Wake Forest.  There was cheering and shouting galore at the Allen house.  Thanks to Scott Bennett, we were alerted to the Baylor game.  The next several hours were spent flipping back and forth between the Baylor-Kansas State game and the Sanford-Oregon game.  Baylor completely destroyed Kansas State and Sanford squeaked out an overtime win against Oregon.  And just like that, my wish came true—Notre Dame has gone 11 games undefeated and thanks to the Kansas State and Oregon losses is now ranked Number 1 in the polls!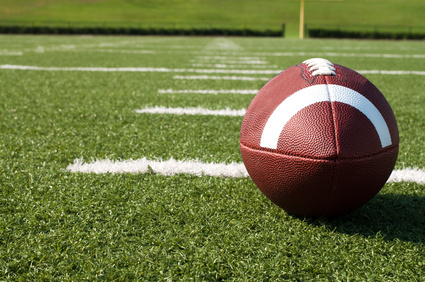 The final game of the season brought to the Allen house a sense of excitement and foreboding that no one has felt since the children figured out that they would get Christmas gifts even if they were sassy during the year.  Matt and Kathleen scooped up food from Toot's (now a tradition that cannot be broken as long as Notre Dame is winning.  This is way better than the campaign launched one year not to change their underwear).  We all huddled excitedly in our family room and watched as Notre Dame marched to victory against USC.  David's dream has come true!!!  Notre Dame was to be in the National Championship game on January 7th, 2013.
For forty days our house was filled with animated talk of Notre Dame football.  Dave and Matt planned game strategy while Mom and I planned menu ideas for the big game.  Finally, the big day was upon us.  David and Matt watched two hours of recorded Notre Dame highlights before the game.  Toot's was procured and dinner served before the game started.  And that's where the dream ended.  Alabama handed ND the loss on a silver platter.  David was deflated.  He summed up his feelings the best he could.  "I feel like a little kid that was hoping for a pony for Christmas only to wake up on Christmas day to find out we are Jewish."
No matter what, ND gave our house a great football season this year.  Here's wishing for a great season next year too—hopefully with a better ending.
To read more from the Two Loons, check out our book Cookies for Dinner.