If you have gotten to know me, you know that I am a self-proclaimed OCD wanna be.  My brain would be delighted if all things in life could be organized into tidy little packages all wrapped with a beautiful bow but unfortunately I just don't have the emotional or physical stamina to actually pull it off.  So the end result of my mental, emotional and physical struggles is what I lovingly refer to as "organized chaos."     Holiday shopping is a prime example of the inner struggle between the OCD Kae and the lazy, I want to sit on the couch and watch The Next Iron Chef, Kae.  Sunday night I went over my list, checked it twice, then went back and checked it again.  My "list" is organized by family or related groupings and has a dollar limit and number of present necessary section.  This way, as I go along I can mark through what I have gotten and know exactly how many presents I need to complete my shopping mission.  Of course, once I get back from shopping I update the list adding the items that caught my eye that were not on the original list and adding a checkmark for items purchased and a column to add a check mark when the item is wrapped and under the tree.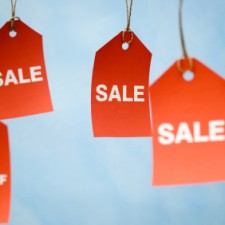 Jackie and I tried to make our first big run at Christmas shopping on Saturday.  The traffic was horrific.  We waited 20 minutes to go down the "back street" to get to Hobby Lobby.  After that, I was done.  I absolutely hate to shop in the first place and I really have no desire to wrestle with every Tom, Dick and Betty in Murfreesboro for the honor of purchasing a shirt that will probably be returned to the store for cash anyway.  Bah Humbug!  There was no way I could emotionally handle sitting in traffic for that long, especially seeing that the words I wanted to say were a) not appropriate for the holiday season and b) completely inappropriate to be uttered in front of one's 78 year old mother-in-law.  Two stops, one to Hobby Lobby and the other at Old Time Pottery and we were running for the house with our shopping tails between our legs.
Monday afternoon we headed out to Kohls with a newly acquired coupon with the bonus 30% off hidden under the magic peel off sticker!  This is such a wonderful store for us.  We can buy with reckless abandon and all the people we buy our treasures for that don't like them can just run right out to their local Kohls and return them, no questions asked!  Mom and I grabbed our carts and parted ways.  Every 30 minutes or so we would cross in a department, compare our finds and then take off again in hunt of the perfect gift.  After about 3 hours my shopping was done and my anti-shopping gene was revving into high gear.  My back had begun to ache, my cart was full, my list was double checked and I was ready to blow this pop stand.   I finally found Mom again in the petites section.  She began going through her cart showing me what she had gotten for various people on her list.  This is when I realized that Mom and I have polar opposite shopping styles.  When I select an item I will hold it in my hand for a few minutes while I continue to peruse the racks for a better find.  Once I decide I have the best find in hand, then and only then does the item make it into the cart.   If I decide not to purchase an item I have been carrying with me, I return it to the rack where I originally got it from.  Mom on the other hand fills her cart with everything she likes, no matter what the size or idea of who the item will be for.  Once she has scoured the shelves clean she reevaluates every item in the cart discarding the rejects where ever she happens to be standing.  Once I realized Mom was actually going to ditch more than half the items in her cart, I dragged her over to the fitting room so at least I could hang the cast offs on the reject rack and save myself from running around the store like a nut trying to put everything back in its rightful place.  Thankfully, Mom just needed one more half hour round before we were finally headed to the checkout line with two carts loaded to the brim and our hearts bursting with satisfaction of a shopping trip well done.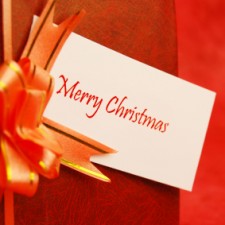 We stood in the long line of other grumpy shoppers waiting to check out with the equally grumpy sales clerk.  As much as I absolutely hate the shopping experience, no one would really know it.  I don't go anywhere that I don't have a good time, so my shopping experience is full of jokes and laughter.  Finally it was our turn to face Mrs. Grumpy sales clerk.  Mom and I carefully laid our purchases up on the counter in family order so that we could get gift receipts to make returning our gifts so much easier.  I painstakingly counted out the number of items that would need a shirt box so I could be at the ready and not waste any more of the clerk's time than necessary.   Just as we finished putting everything up on the counter I looked down at the coupon in my hand.  It wasn't good until Tuesday!