When I had Matthew, some little demon threw a metaphorical ball into the air and shouted in my ear—DON'T DROP IT! With each additional child another ball was cast to the sky and that same little demon giggled with delight at my pending failure while repeating the warning—DON'T DROP THEM!
This is how the Kae Allen "Mommy Juggling Act" was born. Slowly but surely I learned to juggle. I juggled feedings, diapers, crying jags, allergies, daycare, work, school, grocery shopping, house cleaning, laundry, temper tantrums, picky eating stages, broken bones, grade school, soccer, baseball, dance class, piano lessons, vacations, homework, high school, driving lessons, gymnastics practices, gymnastic meets, basketball games, banquets, graduations, dating, breakups, college and finally 3 glorious weddings.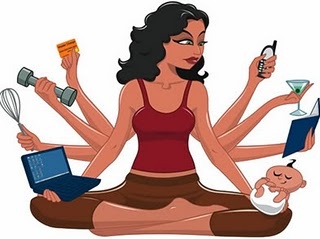 As each one of the kids walked down the aisle and said their "I do's" I realized that they had picked their "Person". In what felt like a swoosh I realized that I was just the kid's protector until they were old enough to find their soul mates. Now my job was done—their ball was passed along.
Jessica, my youngest, gave birth to my first grandchild, Tanner, in February this year. Now I'm watching as my precious brown eyed girl learns to juggle. When Jessica took Tanner home I could almost hear that little demon shouting in her hear "DON'T DROP IT!" When Jessica went back to work I watched her struggling to keep all the new balls up in the air. My heart aches when she feels overwhelmed but I know there is nothing I can do. This is her "Mommy Juggling Act" and she has to develop her own style. So I sit and watch the show. My heart lurching when a ball heads down to the ground and then soars with the ultimate Mommy Pride when she deftly snatches it up and tosses it back into the air.